Tribal Habits vs Go1 Comparison
Conducting a thorough Go1 comparison when considering a learning platform for your organisation is a critical decision that enables your organisation to drive growth, engagement and outcomes.
This page compares two of the key choices – a modern learning platform, like Tribal Habits, to an online learning content platform like Go1 – to help you choose the one that's right for you.
Tribal Habits is a modern learning platform designed to be an integrated solution for all learning and training needs, while integrating with other key platforms in your organisation – human resources, e-commerce, identity management (SSO) and communications.
Tribal Habits combines a learning management system, training content creation, a ready-made library of training modules, an image library and editor, video hosting and streaming, compliance and CPD tracking and learning data analytics.  
The Go1 Content Hub is a platform which aggregates ready-made training module from a wide variety of learning content providers. It is typically used to provide access to ready-made training via other LMS or HRIS platforms, but does have some basic learning management features.
Let's start by comparing some of the key outcomes required by modern organisations for creating, sharing and managing learning.
| | Tribal Habits | Go1 |
| --- | --- | --- |
| Content creation capability | Built-in fully featured training creation tools including guided process, real-time content analysis, 20+ building blocks with 40+ layouts, 2 million image library, image editor and video hosting. Plus full SCORM hosting for BYO learning and SCORM link export for sharing with external LMS. | Can create very simple pages of content (text, image, video, quiz) within the platform. No support for micro-learning. Relies on online training content developed externally (SCORM). |
| Access to ready-made training | Built-in library of 100s of ready-made training modules covering both compliance and skills. Modules created using built-in training creation tools with consistent interface and seamless blending with your own content. | Offers 1,000s of 'digital learning' courses. Some courses are complete elearning modules, while many courses are links to articles or videos (such as TED Talks). |
| Ready-made training in your branding | All ready-made training appears in your organisation's branding. | Ready-made training appears in the branding of the external third-party company which made the 'course'. Languages, tones, navigation and interface vary between all courses. |
| Ready-made training can be edited | All ready-made training can be completely edited and customised by your organisation. Add policies, change scenarios, replace images, update quizzes and more. | Ready-made training cannot be edited or by your organisation. |
| Training data capture and reporting | Full capture of all learning data - progress, completion, assessments but also every answer to every quiz, question, poll, survey, activity and upload in every module. Full online and offline filtering and analysis. | Full capture of progress and completion data (and data from pages of content created within the platform). Other learning data is not captured from externally produced training modules. |
| 'Learner-first' user experience | Interface is designed for learners with prioritising dashboard, fully-responsive and accessible design, light-weight implementation with immediate load times and on-demand streaming of media. Administrators access a purpose-built interface for training management. | Interface shared between learners and administrators. Learner dashboard is basic. Interface for modules varies between providers. |
| Only charges for active users | With Tribal Habits, you only pay for 'active users' each month - there is no charge for simply storing users. Tribal Habits has both monthly (PAYG) and annual (discounted upfront) plans, starting from just five users. | With Go1, you pay for all users (active or not). Plans start from one user. LMS features are basic and external elearning software is required to build your own training. |
It's easy to move from Go1 into Tribal Habits.
Bring your legacy training content (SCORM 1.2, SCORM 2004, cmi5, xAPI and AICC).
Import historical training records (including completion and re-certification dates).
Integrate or upload existing user details in a variety of ways.
And there are no upfront costs and we have a range of training and support to assist.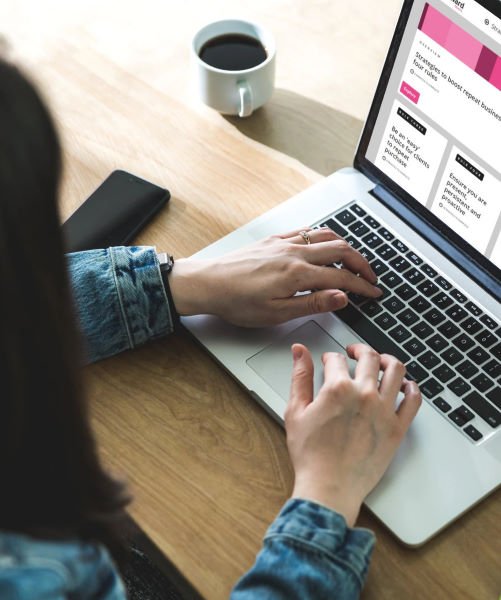 Let's now consider some of the most requested key features which help modern organisations to create, share and manage learning.
| | Tribal Habits | Go1 |
| --- | --- | --- |
| Basic training creation tools | | |
| Interactive training creation tools | | |
| Media training creation tools | | |
| Built-in stock image library | | |
| | | |
| | | |
| Hosted video in HD quality | | |
| Real-time training content analysis | | |
| Import SCORM, xAPI, cmi5, Tin Can | | |
| Export SCORM (share in external LMS) | | |
| Include graded assessments | | |
| | | |
| Include events (webinars, workshops) | | |
| Combine modules into learning pathways | | |
| Fully responsive to mobile devices | | |
| Fully accessible of WACG 2.1 Level AA | | |
| Track all progress and completion data | | |
| Track all learning answers and responses | | |
| Track all training time and points | | |
| Track continuing education (CPD, CLE) | | |
| Track licences and qualifications | | |
| Track external training and accreditations | | |
| Track skills and compliance | | |
| Dedicated manager dashboard and reports | | |
| Role-specific training catalogues | | |
| Multi-branding and external users | | |
| SSO, API and integration support | | |
| Automated due dates and reminders | | |
| Automated escalation and notifications | | |
| Automated recertification of expired training | | |
Avoid the hidden pitfalls of using Go1!
With a huge content library, it's easy to be wowed by the Go1 proposition.
However, training is about creating change and delivering results. It's a quality, not quantity, objective.
When learners sift through a patchwork of generic training content, their engagement rarely results in change.
Tribal Habits pairs concise training libraries handcrafted to meet the needs of modern organisations with the ability to easily create engaging interactive online training. All training appears in your branding, with a consistent, modern interface to fully engage your learners.
This comparison paper was written in July 2021 based on publicly available documentation on both vendors' sites. It was prepared as a guide and is not intended to be exhaustive. The comparison information is for guidance only and does not constitute any contractual representation, warranty or obligation on our part. Liability for errors, omissions or consequential loss is expressly disclaimed.
Since pricing and features can change rapidly, we do not represent that this information is up-to-date, and we encourage you to get the latest information directly from the vendor's web site. If you find any information in this comparison guide to be inaccurate, please contact us with details and we will correct the information within 72hrs.