Tribal Habits vs Moodle Comparison
Making the right Moodle comparison is a critical decision that enables your organisation to drive growth, engagement and outcomes.
This page compares two of the key choices – a modern learning platform, like Tribal Habits, to a traditional learning management system – to help you choose the one that's right for you.
Tribal Habits is a modern learning platform designed to be an integrated solution for all learning and training needs, while integrating with other key platforms in your organisation – human resources, e-commerce, identity management (SSO) and communications.
Tribal Habits combines a learning management system, training content creation, a ready-made library of training modules, an image library and editor, video hosting and streaming, compliance and CPD tracking and learning data analytics.  
Moodle LMS is an open source learning management system. It was originally developed for educational institutions, but has branched into workplace learning management systems more recently.
Moodle is 'open source' meaning its code is available for free and updated by a team of developers at Moodle. This means, however, that your organisation must implement, host, secure and maintain Moodle itself on your own servers. Alternatively, you must partner with a 'certified' partner of Moodle who will set-up and maintain an instance of Moodle for your organisation.
Let's start by comparing some of the key outcomes required by modern organisations for creating, sharing and managing learning.
| | Tribal Habits | Learning Management System |
| --- | --- | --- |
| Implementation and hosting | Full 'Software As A Service' platform, including secure hosting with AWS Australia, weekly updates, full security and all management and on-going feature improvements. | Requires self-hosting and management on own servers, with own security, patching and updating. Your organisation must maintain directly or pay for a Moodle partner to organise for you. |
| Content creation capability | Built-in fully featured training creation tools including guided process, real-time analysis, 20+ building blocks with 40+ layouts, 2 million image library, image editor and video hosting. | Often no training creation tools or limited to simple pages of text and images, external video links and basic quizzes. Usually requires separate elearning authoring software. |
| Access to ready-made training | Built-in library of 100s of ready-made training modules covering both compliance and skills. Modules created using built-in training creation tools with consistent interface and seamless blending with your own content. | No ready-made training included. Plug-ins available to link Moodle to content libraries (at additional cost for plug-ins and libraries). Content created by third-parties has different learner interfaces between each module. |
| Ready-made training in your branding | All ready-made training appears in your organisation's branding. | Ready-made training appears in the branding of the external company which created it. |
| Ready-made training can be edited | All ready-made training can be completely edited and customised by your organisation. Add policies, change scenarios, replace images, update quizzes and more. | Ready-made training cannot be edited or customised by your organisation. |
| Training data capture and reporting | Full capture of all learning data - progress, completion, assessments but also every answer to every quiz, question, poll, survey, activity and upload in every module. Full online and offline filtering and analysis. | Full capture of progress and completion data and assessment scores. Other learning data is typically not captured from externally produced training modules. |
| 'Learner-first' user experience | Interface is designed for learners with prioritising dashboard, fully-responsive and accessible design, light-weight implementation with immediate load times and on-demand streaming of media. Administrators access a purpose-built interface for training management. | Learner interface can be customised (without customisation it is very basic). Wide range of customisation options using plug-ins and consultants to set-up and maintain (at a cost). Administrators can access a purpose-built interface for training management. |
| Only charges for active users | With Tribal Habits, you only pay for 'active users' each month - there is no charge for simply storing users. Tribal Habits has both monthly (PAYG) and annual (discounted upfront) plans, starting from just five users. | Technically the Moodle code is 'free'. However, your organisation will need to manage its only implementation, customisation, hosting, securing and updating. Alternatively, a 'certified' partner must be engaged to implement and maintain Moodle for you. Costs are highly variable and will include costs for plug-ins, customisation and changes. |
Many organisations are initially attracted to the perception of a 'free' learning platform with Moodle, only to realise it involves complex and costly implementation. If a 'certified' Moodle partner is required, these costs can quickly stack up, even for minor updates and changes.
However, it's easy to move from Moodle into Tribal Habits.
Bring your legacy training content (SCORM 1.2, SCORM 2004, cmi5, xAPI and AICC).
Import historical training records (including completion and re-certification dates).
Integrate or upload existing user details in a variety of ways.
And there are no upfront costs and we have a range of training and support to assist.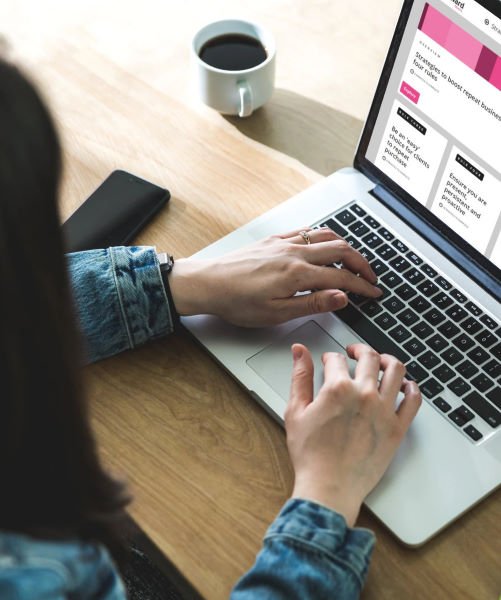 Avoid the hidden costs of a Moodle LMS!
COST ONE – Moodle LMS is not free. 
While Moodle is 'open source', this means your organisation becomes responsible for implementation. You need expert IT staff and dedicated servers for your Moodle LMS or to engage expensive consultants to manage for you.
COST TWO – Training content is not included. 
Like all traditional LMS platforms, Moodle does not provide you with training content. You either need to pay for plug-ins to access content libraries (at further cost) or find another solution to build your own training content. 
Tribal Habits is a complete software-as-a-service solution. One subscription includes your platform (fully managed), content creation, content library, training administration, on-going support and more.